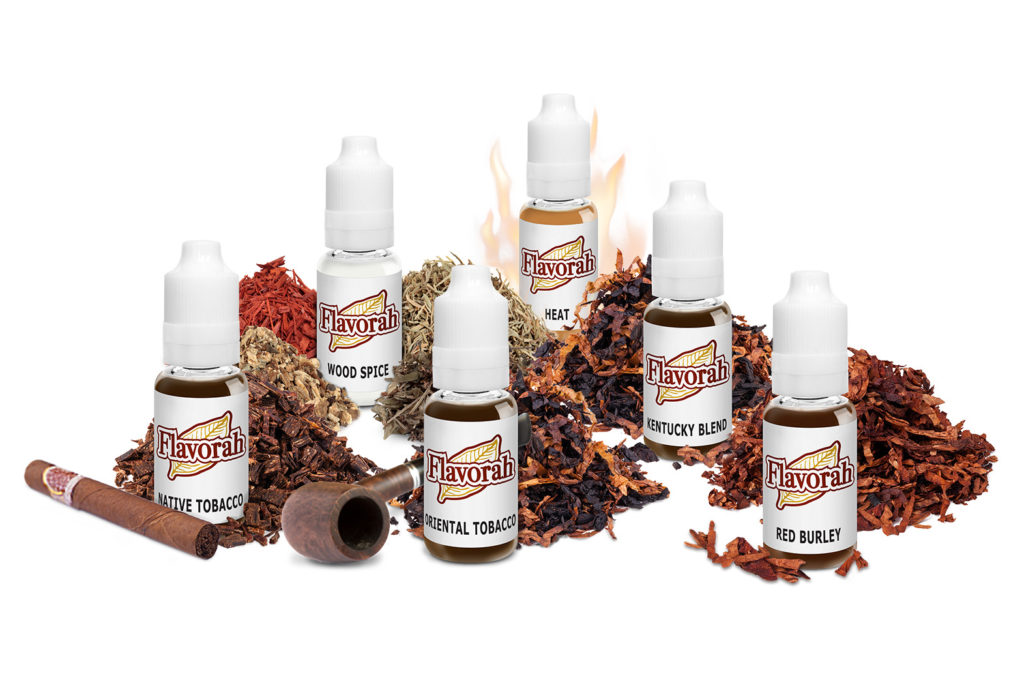 Acadian Black Label by Fear
Fear describes this lovely ejuice recipe idea as a tobacco lover's vape – resembling a Perique tobacco blend. He provides some witty notes and sheds some positivity for our June Flavor of the Month, Red Burley. Furthermore, Fear gives great percentage/flavor suggestions and variations for this mix, including an optional addition of FLV Arabian Tobacco. You can view the original recipe posting and notes at the following site:
All The Flavors
Steep Days: Shake'n'Vape or 7 days ("gets way better and more complex as it steeps")
Best VG: 50 – 60%
Notes from the Mixer:
Optional, but not necessary, 0.4% FLV Arabian Tobacco. This is a fantastic concentrate, totally worth having, but it is spendy, thus not a lot of people are going to have it on hand.

The TLDR; A Perique tobacco blend, or as close as I could get in this effort. It is also a tobacco vape, very much a tobacco vape. (for that one person who is going to mix it expecting it to be something else.) ENJOY!

FLV Heat, it can get away from you, it will become too hot to vape unless you are dead inside. A drop too much in a 50 is no big deal, a drop too much in a 10mL might be a big deal for you. This concentrate will stay on the tongue and lips. It does work higher in other profiles. Just beware.

Variations: if you are wanting a less ashy version drop Kentucky Blend to .5 and increase Native Tobacco what you dropped it by. For a more "pipey" mustier version add 0.2% or so Lovage Root.

This was a long chase for me. I loved Perique Tobacco. I liked pipe blends with it, I loved St James Perique and I really liked Acadian Perique. Read the below for the difference. One of the things that hampered my chase of this is that I have to go off the foggy remembrance of perique. It has been some years, a bit more than half a decade since I have smoked any and I am not smoking to find how close I am. This is as close to memory as I care to get.

Anyways… There is no true way to replicate the actual tobacco or the blends of them. FLV got freakishly close to uncured St. James tobacco with their Red Burley concentrate. However, replicating that intense highly complex profile of Perique is nigh on impossible. You could just as easily recreate Tahitian vanilla without using vanilla or vanillin, impossibruh… It is hard to explain the need for these specific concentrates and what they do in the profile.

To be honest I have been swapping and tweaking percentages on this with the idea of ordering FLV Heat when I got close enough to make that final effort. I will say that I had gotten as close as I could and had a talk with HIS BEARDED HOLYNESS AKA Kopel, AKA HOCUSKROCUS and we batted a Kopel of ideas around… Mainly wanted to tell him how hard doing an Homage to Perique is without looking like I ripped Hinterland off. 🙂
Read More
There are more great notes and information along with this recipe that we did not add here. Please visit the original posting to read more.
Like What You See?
Try it out and let us know your thoughts and suggestions. We love your input!
Also, please feel free to send us your FLV recipes or links to mixes with Flavorah flavors. If you think it might be worth added attention, it's likely we will think the same. As a result, you might just see them here in a Flavorah blog post, as well.
Want to see other postings like this one? Visit our blog category page: Industry – Recipe.