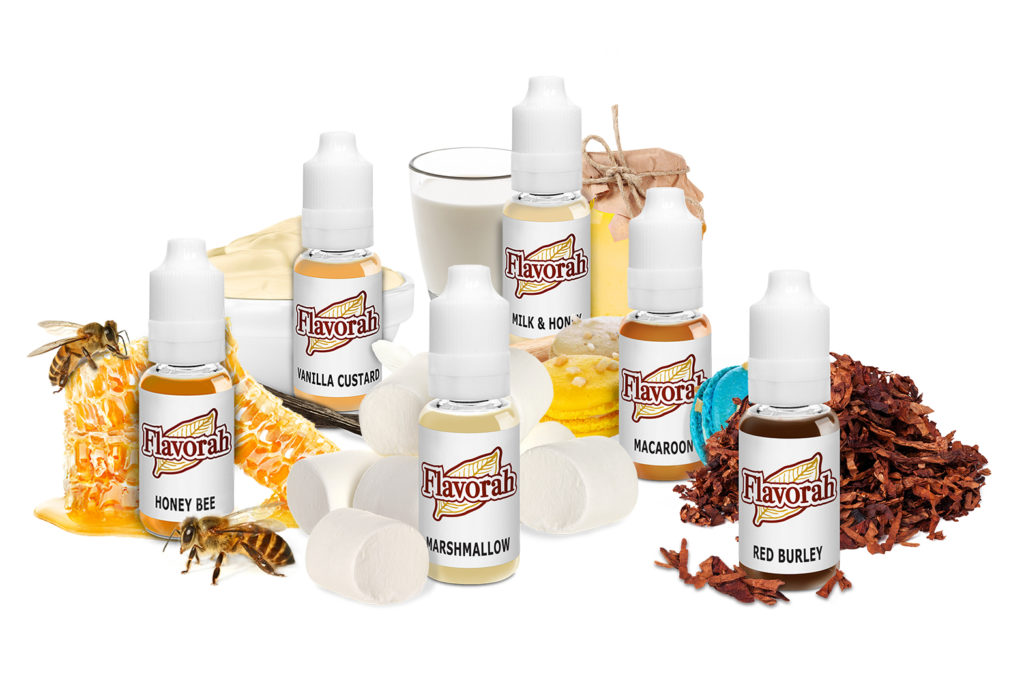 Honey Nut Tobacco by Smoky Blue (Flavorah Exclusive)
Smoky utilizes our June Flavor of the Month, Red Burley, alongside lots of sweet treats, including Honey Bee, Milk & Honey, Vanilla Custard, Marshmallow, and Macaroon in the ejuice recipe idea. A delicious combination that makes this vape a sweet dessert tobacco. This is a Flavorah exclusive and not yet on any recipe sites. We hope you take advantage and enjoy!
VG: 0.06 grams
Steep Days: 7 – 14 days
Notes from the Mixer:
Honey Nut Tobacco, one of my favorites.
Why share? Can't ever have enough good tobacco blends.
I hope this simple recipe will become someone else's favorite too!
Like What You See?
Try out this ejuice recipe idea and let us know your thoughts and suggestions. We love your input!
In addition, please feel free to send us your FLV recipes or links to mixes with Flavorah flavors. If you think it might be worth added attention, it's likely we will think the same. As a result, you might just see them here in a Flavorah blog post, as well.
Want to see other postings like this one? Visit our blog category page: Industry – Recipe.
Furthermore, Smoky Blue runs an awesome site that's all about Flavorah flavorings with helpful tips and tricks. Most noteworthy, she does a great job breaking down flavors and how to mix them to receive smooth, tasty results. Check it out here: FLV Fav Site