In an effort to provide as much information possible to our plans, we've started implementing resource pages to help with mixing, ordering, and MSDS/safety details. Check out some of these individual pages for more details:
Includes an interactive map listing stores that sell the full Flavorah line of flavorings as well as an alphabetical list below. Note: There are many more stores that sell Flavorah, but not our full line. If you know of one close to you that you would purchase from if they had all our flavors, please encourage them to carry our full line!
All of our concentrated flavorings listed out and linked to their individual product page. Flavor suggestions include starting usage rate suggestions as well as pairing ideas and a generalized steep guide. Perfect for those of you who want to venture into new FLV flavors, but aren't quite sure where to start.
Recipe Book
Coming Soon! A book full of all-Flavorah vape juice recipes created by wonderful and reputable vape community mixers. So stay tuned in to our social media outlets for more information!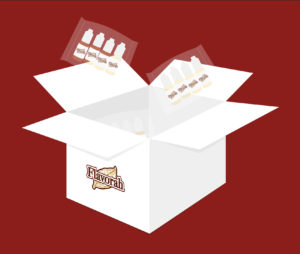 General information of how to order, shipping options, wholesale ordering, payment options, and our return policy.
More detailed information on shipping restrictions. Due to the varying regulations in non-US countries, shipping to certain regions is more challenging than others. Therefore, this page applies more often to international (non-US) customers and includes a DG/non-DG list of all of our flavors.
Detailed info on safety handling procedures and warnings as well as chemical compound information such as flash point temperature, natural diacetyl amount, acetyl propionyl amount, acetoin amount, GC-MS documentation, and MSDS documentation for every single flavor.
We post internal company/flavor updates, announcements, community reposts, video breakdowns, mixer recipes, regulation information, industry updates, and much more within our blog. Each post includes multiple categories to help you find specific information easily.
Social Media Information
We post company updates, new flavors, mixing tips, repost community reviews, videos, industry announcements and information, as well as most of our blog post via our social media channels too. Follow us!