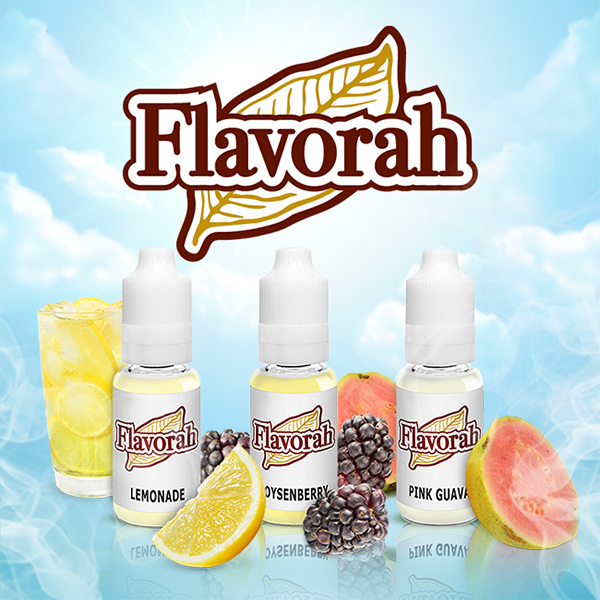 If you're interested in learning about what makes e-juice flavorings high quality, you might be asking yourself these questions:
What makes a vape juice premium?

Why are some flavoring concentrates more expensive than others?

What makes a flavoring concentrate high quality?

Do I have to use quality flavoring to make premium vape juice?
For the skeptics out there, premium isn't just a loaded word used by marketers. High-quality products take time and money to develop and no detail is too small to consider.
Many believe that price is an indicator of value and this misconception leads to the skepticism around the word "premium." This post will explain some of the distinct qualities that we believe makes our flavoring concentrates premium.
At Flavorah, we connect everything back to our mission statement: to provide flavorings that are so good, a smoker never needs to strike a match again. That mission requires that our vape juice flavoring concentrates be built from the ground up to provide the best vaping experience.
5 Qualities of Premium Flavoring Concentrates
When we think about the best e-juice flavoring companies, there are several indicators of high-quality e-juice flavorings:
Flavor Profiles designed for Vapor

High Potency and purity

PG soluble and free of beverage sweeteners and buffers

Free of Coloring and unvapable preservatives

Free of tobacco derivatives
Ruthless Ejuice is a Flavorah Customer. They have extensive experience developing and marketing vape juice and have learned many of the lessons required for manufacturing a premium product. If the flavoring concentrates are not up to par, it's hard for e-juice manufacturers to create premium e-juice. If you're interested in learning more about what defines a premium e-juice, check out Ruthless Vapor's blog post!
1. Skilled Flavor Chemist
Taste is largely subjective but in order to create a unique flavor profile for vapor, it takes a skilled chemist with decades of training and advanced techniques to produce a rich and well-balanced flavor. A true flavor chemist may also be specialized in specific flavor where their skill sets them apart from other chemists in their industry. Flavorah has had the privilege of working with some of the most skilled and experienced flavor chemists in the world to craft new flavorings from the ground up.
2.

 

Designed for the Ultimate Vaping Experience
Furthermore, testing and developing specific flavor profiles is always done with a specific application in mind. For instance, a beverage flavor is tested to taste best in a beverage, while a vapor flavor must be tested and refined for its flavor profile in vapor. Using a vast library of compounds and continual testing and refinement, a true vapor flavoring can be made.
3. Consistency and Quality Control
Quality flavoring made for premium vape juice has to be consistent in every batch. The extraction process for creating different flavors is a time-intensive process and it takes an experienced team to make it happen. Quality control of ingredients, and the final product is essential to ensure that noticeable variability in natural compounds is eliminated.
4. Potency and Purity
Another trait of premium e-juice flavorings is the potency of the product. High-quality flavorings do not compromise flavor potency because this results in a less useful product when developing max VG recipes. Premium flavorings are highly concentrated to retain a more pronounced and colorful flavor at any usage rate. Unlike multipurpose flavorings that are diluted for easier use, an ultra-concentrated flavoring puts control into the hands of the vape juice mixer.
5. No Sweeteners and Preservatives
Lastly, sweeteners and preservatives intended for baking and beverage must not be used in a premium vape juice flavor. Beverage sweeteners like Splenda and Truvia are buffered with sugars like sucrose and dextrose. This will cause vaping coils to burn out faster due to the accumulation of burned out gunk.  Unfortunately this is a common occurrence in lower quality vape juice that makes use of multi-purpose flavorings instead of real vapor flavorings.
Thanks for reading and don't forget to check out our flavor selection! You can also read some of our vape juice flavor reviews on Reddit. Happy Mixing!
Artwork and writing provided by Ruthless Vapor.